Cboe Global Indices Feed
The Cboe Global Indices Feed is a streaming data service delivering real-time index values to market participants. Values include indices, like SPX® and VIX® as well as indices from Morningstar, Standard & Poor's/Dow Jones, FTSE Russell, Ameribor, CoinRoutes RealPrice, Gemini, MSCI, Societe Generale and others.
More than 1,500 Index Values Available
Indices include SPX and VIX
Most values updated every 15 seconds1
+ Access to our index feed is available directly from Cboe Global Markets and through most large industry vendors.
+ Get your data in real time or as a delayed, end-of-day file. Historical data is also available for purchase from Cboe DataShop.
Accessing the Data
Direct Feed
Connect directly through Cboe's data centers. Primary:  Secaucus, New Jersey (NY4, NY5). Secondary: Chicago, Illinois (CH4, CH1).
Contact us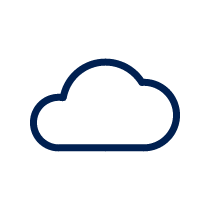 Cloud
Connect to one of our Cboe Global Cloud access points around the globe via AWS PrivateLink, Internet Gateway, or VPN.
Cboe Global Cloud
Vendors
The world's top data vendors provide Cboe data so you don't have to establish a direct connection.
Data Vendors
Data Channels & Pricing
Multiple data channels are available within the feed to provide customers flexibility in subscriptions and cost.
Speak with our team to get a price quote for your specific data needs.
License Request Forms and Agreements
Requesting a quote to license Cboe Indices or index data is easy. Simply complete the form listed below and email it to [email protected]. If you require assistance at any time, the Cboe Multi-Asset Solutions Department may be reached directly at (312) 786-7764
Don't have the Adobe Acrobat Viewer? Click here to download the latest version for Free.
1During trading hours.
Contacts
Billing:
Administrative and Reporting:
Cboe Market Data Services
(212) 378-8821
Technical:
Production and CERT Support
Cboe Index Support
Mailing address:
Cboe Data Services, LLC
Attention: Market Data Services
17 State Street, 31st Floor New York, NY 10004